Provide The Best Results For Your Clients, Patients and Employees By Eliminating Limiting Beliefs That Are Standing In The Way Of Their Full Potential.
About the Heart Freedom Method™
Become trained personally by Dr. Lise Janelle, Heart Freedom Method™ creator.  Feel confident in using a powerful, cutting-edge, transformational mind-body method to free yourself and your clients from the blocks that are holding them back from living their full potential.  You will learn mind-body, spiritual concepts and principles to serve as a coach, mentor, therapist and spiritual guide for accelerated growth and transformation.
The Heart Freedom Method™ Certification training provides hands-on instruction and training in a proven coaching methodology that works on the physical, mental, emotional and spiritual levels to find and dissolve sub conscious patterns to get at the core of what is holding you and your clients back.
About Dr. Lise, creator, Heart Freedom Method™
Dr. Lise Janelle is a heart-centered success coach, helping people reconnect to their heart so they can live vital, happy, grateful lives filled with love, inspiration, and success. Her background as a holistic chiropractor allowed Lise to work with and develop leading-edge mind/body tools that create quick and deep transformations from the inside out. Over the past 25 years, she has helped thousands of professionals, entrepreneurs, executives, artists and many others find and dissolve beliefs that are holding them back so they can unfold their greatest future. She is the author of Conversation with the Heart and You Are Loved.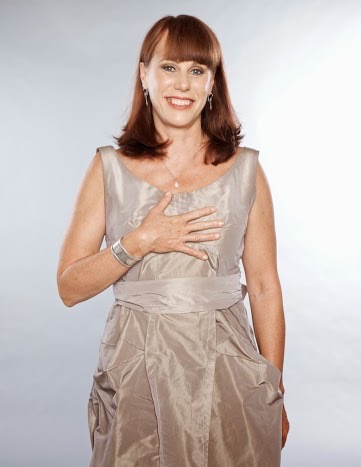 Why You Should Be Certified as a Heart Freedom Method™ Facilitator
If you're inspired to provide the best service to your clients or if you are simply not getting the results you want for your clients, patients and employees, dissolving the subconscious "blocks," based on faulty beliefs are key for transformation. Our subconscious mind runs the show far more than we realize.
The Heart Freedom Method™ is a unique and powerful method that works on the physical, mental, emotional and spiritual levels to get at the core of what is holding your clients back. It's quick, accurate, simple and has permanent and long-lasting results. It is a synthesis of all those years of empirical knowledge gathered from working with thousands of individuals one-on-one using various mind-body work.
Who Is This Certification Perfect For?
The certification for the Heart Freedom Method™ is ideal for coaches, trainers, managers, naturopaths, psychologists, therapists and others who are striving to help their clients/patients live their full potential. It is also ideal for the driven individual who wants to live with the freedom of being their most fully expressed self.
If you ever had a client 'hit a wall', whom no matter how hard and diligently they worked at getting a result whether connected to relationship, career, finances, health, athletic or career performances, and could not get the desired outcome, this would be the ideal method to figure out what's really going on to and get rid of it.
This training will help you get to the core of your client's conditioned response and hard-wired subconscious beliefs that are costing them the success they deserve in business, relationships, finances, and health.
What's Included in Your Training
Our in-depth 6-month training includes 6 half hour one-on-one coaching sessions, a 2-day interactive group workshop, video lessons and email access to Dr Lise. You are also asked to complete some assignments.
At the heart of this program, Dr. Lise will teach how to help you and your clients find and dissolve the subconscious Pavlovians that are in the way of a vibrant and successful life by learning the following:
The theory behind the work
The step-by-step Heart Freedom Method
How to quickly increase your client's self-worth and facilitate their success
How to do efficient muscle testing
Learn anywhere and anytime: Our online learning portal can be accessed from anywhere around the world on any device.
Instant online access to materials and videos in your e-learning portal.
Transformative private coaching where you get to experience the work yourself and where you get trained on how to do it for others. The coaching can be done face to face, by phone or skype covering every aspect of understanding including how it can be applied specifically to relationships, weight management, career, finances, social life and more.
Two-day intensive training where you deepen your understanding and mastery of the method and get to benefit from finding and dissolving beliefs that no longer serve you.
Email access to Dr Lise Janelle
The tuition for the Heart Freedom Method™ Facilitator Certification is $2995. Payment may be paid in a lump sum with a saving or on a monthly payment plan.
An annual certification fee of $300 will apply to upkeep your facilitator designation and includes a one-on-one coaching session. To maintain your certification, every two years minimum, you need to be part of a 2-day training workshop to do your own inner work and create more mastery.
If you have any questions about the tuition, call us at 416.405.9478 or email us at support@drlisejanelle.com.
Read and submit answers to exercises in Dr. Lise Janelle's book, Conversation with the Heart.
Submit a 2000-word essay on the book, You are the Placebo by Joe Dispenza
Heart Freedom Method Video Training
Attend 30-minute coaching sessions bi-weekly (6 sessions)
Complete 30 hours of practice with friends and family members/volunteers
Submit two recorded client sessions for review
Oral test
Plus you get 6 months of direct access to support via email
For more information about Dr. Lise Janelle, please visit dr.lisejanelle.com.